Deutscher Biker Hoodie | 030153
Deutscher Biker Hoodie
Der Herbst kommt. Es ist Zeit, die T-Shirts zu verstauen und ein paar kuschelige Hoodies anzuziehen. Nahtlos harmonierend mit fast allem – egal ob Röcke, Pullover, Langarmshirts, Jacken oder andere Kleidungsstücke – Hoodies bringen garantiert Schwung in deinen Style!
Als Vorbereitung auf diesen Herbst solltest du dir unser wunderbares Kapuzen-Sweatshirt nicht entgehen lassen! Unsere Hoodies sind nicht nur warm und bequem, sondern auch mit ihrem hochwertigen Material und den atemberaubenden Drucken das langlebigste und modernste Kleidungsstück in Ihrem Kleiderschrank.
Gewünschte Wärme
Dieses Sweatshirt bietet das perfekte Maß an Wärme und Dicke und ist ideal für die kühlen, verwitterten Monate.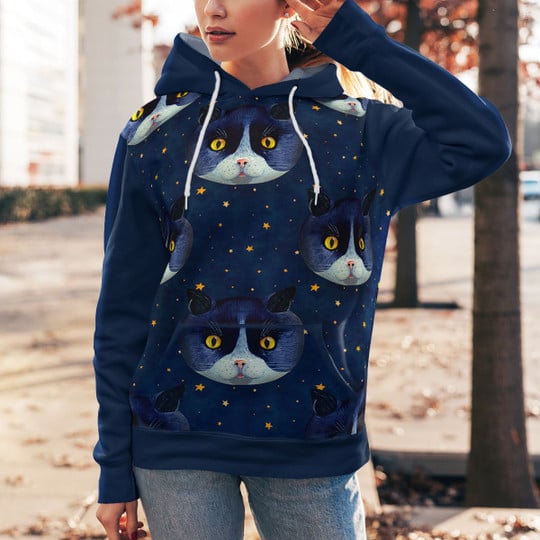 Kleiderschrank Grundnahrungsmittel
Ein Hoodie ist eine großartige Zeitersparnis, da er perfekt zu allem in Ihrem Kleiderschrank passt!
Spaß und einzigartig
Warum nur schlichte Hemden tragen, wenn dieser Hoodie alles ist, was Sie brauchen, um auf Ihre Weise fantastisch auszusehen!
Produktdetails:
| | |
| --- | --- |
| | Material: 88% Polyester, 12% Elasthan |
| | Im Trockner trocknen |
| | Nicht bleichen |
| | Waschmaschinenfest |
Haftungsausschluss
Aufgrund von Variationen der Licht- und Farbeinstellungen der Bildschirme von Computern/persönlichen Geräten können die Farben leicht von den fotografischen Bildern abweichen.
Aufgrund des Herstellungsprozesses sind die in den Beschreibungen aufgeführten Größen der Artikel ungefähr und die tatsächliche Größe kann geringfügig abweichen.
Aufgrund des Herstellungsprozesses kann die Ausrichtung der Bilder geringfügig abweichen.
Fall is coming. It's time to stow away those T-shirts and start tossing on some cozy hoodies. Seamlessly harmonizing with nearly anything – be it skirts, sweaters, long sleeve shirts, jackets, or other articles of clothing – hoodies are sure to add a splash to your style!
In preparation for this fall, don't miss out on our marvelous hooded sweatshirt! Besides being warm and convenient, our hoodies will also be the most durable and modern-looking item in your closet with their high-quality material and stunning prints.
Desirable warmth
Providing the perfect level of warmth and thickness, this sweatshirt is ideal for those cool weathered months.
Wardrobe staple
A hoodie is a great time-saver as it matches flawlessly with anything in your closet!
Fun and unique
Why just wear plain-looking shirts when this hoodie is all you need to look fantastic in your own way!
Product details:
| | |
| --- | --- |
| | Material: 88% Polyester, 12% Spandex |
| | Tumble dry |
| | Do not bleach |
| | Machine washable |
Disclaimer
Due to variations of light and color settings of computer/personal device screens, colors may appear slightly different from photographic images.
Due to the manufacturing process, sizes of items listed in descriptions are approximate and actual size may vary slightly.
Due to the manufacturing process, alignment of images may vary slightly.
If you're not fully satisfied, please fill in our
contact us form
and we'll quickly work to correct the problem.
Product will be processed in 1-7 business days after being purchased.
Shipping time:

US: 3-10 business days
International: 7-21 business days
Due to the COVID-19 pandemic impact and the peak season, carrier services might need additional 7-15 business days to ship packages anywhere.